Our partner distillery
Established in 1898, our partner distillery is based in Forcalquier, in the heart of the Alpes de Haute-Provence region, not far from Luberon.
The nearby mountain, Montagne de Lure, offers an inexhaustible source of botanicals growing here for thousands of years.
Medicinal herbs have been gathered here since the Middle Ages, but it was not until the 17th and 18th centuries that the frequent use of these plants intensified with the arrival of numerous pharmacists and apothecaries.
We currently have access to certain botanicals harvested here by hand for MistralGin.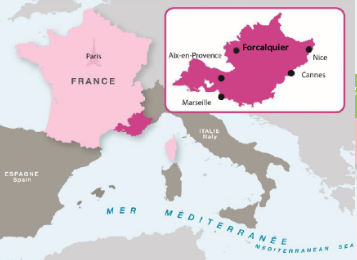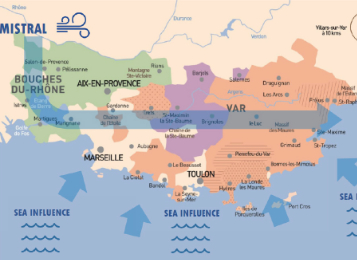 The method of distillation
Grâce aux nombreux investissements de ces dernières années, la distillerie a pu acquérir de nouveaux équipements permettant d'appliquer les techniques modernes de distillation.
La rencontre entre la tradition centenaire et la technologie moderne nous ont ainsi permis de mettre au point une méthode unique de distillation.
Parmi les éléments clés de notre procédé, l'utilisation de deux alambics différents qui optimise au mieux l'extraction des plantes : un alambic traditionnel à col de cygne équipé d'un gin basket et un alambic à colonne permettent ainsi de choisir et de calibrer la distillation en fonction des plantes sélectionnées et de leur maturité.