MistralGin & Tonic, the premix bottle MistralGin and tonic combined in one drink!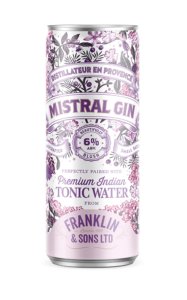 MistralGin, first rosé dry gin from Provence, established its own recipe of the famous « Gin & Tonic » cocktail in a ready-to-drink version in partnership with Franklin & Sons.
Gin & Tonic being the most consumed gin based cocktail, we want to allow everyone to enjoy a perfect serve Provencal G&T on-the-go!
Nowadays, consumers are clearly on the move, grabing snacks at a kiosk or in the local convenience store and then consuming them in smaller portions on multiple occasions. In spirits, the concern is to have a perfect serve cocktail.
Our 275ml can is answering this need for an easier consumption mode with freedom.
This premix is produced to obtain the amazing association between MistralGin and premium Indian Tonic Water from Franklin & Sons.
Tasting notes :
This perfectly pink G&T conjures flavours of Provence in South of France in beautifully blush colour, and delivers a wonderfully dry finish.
275ml bottle – 6% alcohol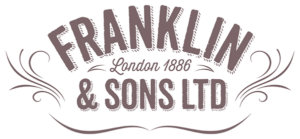 Franklin & Sons is a family-owned company founded in 1886, becoming one of the oldest tonic brand in England.
Being today one of the leader for soft drinks in the UK, Franklin & Sons stands out by its lenght range of craft and premium drinks with really exciting and innovatives tastes.
MistralGin and Franklin & Sons merge their know-how to offer this perfect serve G&T.
Also find our MistralGin rosé dry gin range.